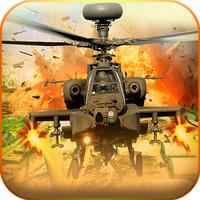 Army Gunship Heli Attack
Free Get
Army Gunship Heli Attack Description
you can play this Army Gunship Heli Attack game, with full of joy thrill and action. In this Army Gunship Heli Attack game, warfare airforce, tides of war there are different combat mission to achieve the target . If you complete the gunship mission, with in time it will result in open up the next level which is more difficult than previous. To start the battle mission, frist you need to start up your gunship heli first from the home base and fly towards the enemy area . When your gunship heli enters the death zone of your gunship strike, gunship attack area first mission is to aim then plan to gunship strike the targeted point and protect yourself and your gunship heli from their fire and rocket launcher,

Army Gunship Heli Attack: Features


Use earned coins and get more guns
Heavy equipment and ammunition.
Real scenery and 3D graphics.
Real sound effect of firing.
Army Gunship Heli Attack 1.0 Update