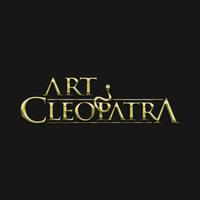 Art Cleopatra
Not Available
Removed
from the App Store
Art Cleopatra Description
هل يوجد لديك مناسبة و تبحثين عن مساعدة سريعة؟ إستخدمي تطبيق ارت كليوباترا للبحث و إكتشاف و تنظيم حجز مواعيد صالونات التجميل، الميك اب أرتست، مصففين الشعر، المصوريين، منظمين الحفلات و الأفراح، سبا، دكاترة التجميل، المجوهرات، محلات الزهور، و اللياقة البدنية فورا" و مجانا" في أي وقت و من أي مكان. قومي بقراءة جميع التعليقات و إكتشاف الخدمات المقدمة من الشركاء المسجلين في التطبيق و حجز المواعيد معهم فقط من خلال التطبيق في مدة قصيرة. يمكنك متابعة مواعيدك التي قمتي بحجزها من خلال التطبيق. الأن يمكنك أن تبحثين عن كل ما تريدين في يوم زفافك فقط في تطبيق واحد. تطبيق ارت كليوباترا سوف يجد لك كل ما تحتاجينه بالقرب منك و يتضمن كل الخدمات التي يوفرها شركائنا المشتركين في التطبيق و يظهر لك كل آراء العملاء في الخدمات و تستطيعين حجز موعدك فوارا" بدون إجراء أي مكالمة هاتفية.
الخدمات المتوفرة في التطبيق:
ميك أب أرتيت
مصففين الشعر
صالونات التجميل
- دكاترة تجميل
- مصورين
- مصممين أزياء
- سبا
- تاتو
- مجوهرات و إكسسوارات
مميزات التطبيق:
مع تطبيق ارت كليوباترا سوف تستمتعين بالمميزات التالية:
- البحث عن كل ما تحتاجين في مجال التجميل على حسب حاجتك المحددة و المكان.
- حجز الموعد في ثوان من أي مكان و في أي وقت 24/7
- تلقي تأكيدات الحجز
- إكتشاف كل شركائنا المشتركين في التطبيق و خدماتهم المقدمة و معلومات عن أماكنهم و طريقة التواصل و أحدث صور و فيديوهات عن أعمالهم.
- قراءة التعليقات، و كتابة تعليقات عن الخدمات التي أجريتها بسهولة.
- متوفر باللغتين الإنجليزية و العربية

Having an occasion and just need a quick help? Use Art Cleopatra to discover, explore, and manage beauty salons, makeup artist, hairdresser, photographer, event planner, spa, beauty doctors, jewelry, flower shop, and fitness appointments – free and instantly – anytime, anywhere. You will read reviews and see all our partner services and book an appointment just with few clicks. Reschedule or cancel your appointments right from the application. Imagine being able to search for everything you need for your wedding day and be able to find all what you are looking for just in one app. Art Cleopatra will find them all for you in your area, show you the services and reviews for the listed businesses and allow you to book the appointment right away without making a phone call.

You will find services for:

*Makeup Artist

*Hairdresser

*Beauty Salon

*Beauty Doctor

*Photographer

*Fashion Designer

*Spa

*Tattoo Artist

*Jewelry & Accessories

With Art Cleopatra app, you'll enjoy the following features:

-Find all what you need in the field of beauty based on your needs and location

-Book appointment in seconds anywhere, anytime 24/7

-Receive booking confirmation

-Discover our listed businesses services, contact details, location and latest work pictures and videos.

-Read reviews and rate your done services easily.

-Supports English / Arabic.
Art Cleopatra 1.10 Update
We update the app as often as possible to make it faster and more reliable for you.
we added this features:
- From Home Page you can search on clients.
- In client branch you can navigate with location name not by locaition only so the location name will appear not the red mark
- Image Cropping and resizing in cropping.
- Filter notification (Seen , Un seen )
- Allow to clear or delete notification.
- Filter appointment allow to hide some appointments.
- Shar client profile using the deep link.
Love the app? Rate Us your feedback keeps us running
More