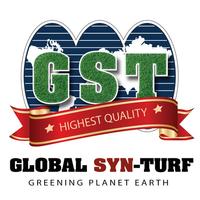 Artificial, Synthetic Grass
Free Get
Artificial, Synthetic Grass Description
Whether you are looking for a drought-tolerant, zero maintenance landscaping solution or running a business, you need a full catalog of products available on a market today. The Global Syn-Turf app has been designed to provide that for you, quickly. The app gives you all comprehensive aspects regarding each synthetic grass product, including manufacturer's warranties, manufacturing material safety data sheet, certificates of analysis, technical data sheets, specifications, and various laboratory tests.

While do-it-yourself landscaping projects are increasingly popular, installing artificial grass is a specialized skill. The industry's gold standard resource for commercial and residential artificial grass installation, the Global Syn-Turf standards provide installers, retailers, and building owners with detailed principles and guidelines for synthetic turf installation.

Running out of landscaping ideas? Use out extensive photo galleries to boost your imagination. We have more than 75 artificial grass products and thousands of installation photos updated daily.

Global Syn-Turf, Inc. is the nation's leading manufacturer of artificial grass for commercial and residential applications. We pride ourselves on manufacturing the highest quality synthetic turf in the United States. More, we offer a lifestyle you may not have experienced before. With our artificial grass requiring zero maintenance or watering our customers not only save money and conserve valuable water resources, but they have more time to enjoy life instead of the hassles of keeping a lush, green yard.

Global Syn-Turf not only makes the best synthetic landscape grass for residential lawns we also specialize in several artificial grass applications. Our artificial grass for play areas and playgrounds are designed with safety built in. Global Syn-Turf also excels in the applications of artificial grass for pets of all sizes. 100% lead-free, eco- friendly, safe for children and animals. We also take grass to unusual places such as rooftops, decks, and patios.

Our Promise: Only Global Syn-Turf artificial grass offers you unmatched realism built on a proprietary technology platform that ensures the quality of our products from the ground up. With Global Syn-Turf, the possibilities are endless. Global Syn-Turf isn't just synthetic grass; it is a commitment to integrity and honesty in business and passion to make you happy you chose us. At Global Syn-Turf, we're not just ahead of the curve; we're defining it.

We have devoted comprehensive research and development into all of our products, resulting in performance and durability that cannot be matched, and this includes our newest KoolMax technology that reduces the surface temperature of the turf by 15%.

While water conservation is a big advocate of artificial grass, it is much more. Our artificial grass grants solutions to the landscaping dilemmas that seemed hopeless. It presents homeowners with the luxury of never having to mow the lawn again or apply pesticides, fertilizers, and weed control. By supplying and installing high-quality artificial grass, Global Syn-Turf creates a new lifestyle where the grass is always greener, no matter the conditions.
Artificial, Synthetic Grass 2.0 Update
This update is signed with Apple's latest signing certificate. No new features are included.
More