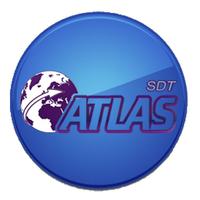 ATLAS SDT
Free Get
ATLAS SDT Description
Nokia ATLAS SDT allows ROMs to view their WOs through their mobile devices!
This app offers the simplest, easiest, most convenient way for ROMs to check and update WOs.

Features:
1- View WO information (WO reference number, status, site A, site A code, creator, supplier, customer, project, description).
2- View site information (A & B) and details (site name, site code, customer, zone, city, location, zip code, longitude, latitude, site address, site contact, and comment of the site).
3- Acknowledge WOs and set milestones to be sent to SubCo SPOC.
4- Exchange documents with SubCOs through a document management module where you can upload and download.
5- Accept, reject and edit contingencies.
6- View services and their items.
7- Receive notifications for the following actions: (SubCO SPOC Accepted WO, Rejected WO, Submitted Contingency in WO, and Attached Document to WO).
8- Receive help guides per page.