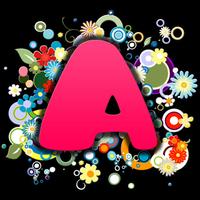 Awesome
Not Available
Removed
from the App Store
Awesome Description
Welcome to Awesome! Awesome is a collection of interactive particle effect / screen savers specially crafted to give you, your kids, and maybe even your cat hours of enjoyment. Awesome is a great way to show off your iPhone, iPod or iPad to friends and family making them instantly jealous of the killer technology you possess. These psychedelic visuals will leave you wanting more but still satisfy your inner hippie.

Awesome was created and designed just a few blocks away from San Francisco's Haight Ashbury district. Tapping into the collective awesome of the neighborhood around us, we found inspiration from the counter cultural icons who spent time here during the 60's and 70's. Icons like Jerry Garcia, Janis Joplin, Ken Keysey, the Grateful Dead, The Beatles, The Mamas and the Papas, Allen Ginsburg, Richard Brautigan, Jack Kerouac, Timothy Leary, Wavy Gravy, Jefferson Airplane and Frank Zappa.

What you get:

-14 mind bendingly awesome interactive particle effects / screen savers
-Upgrade Awesome to add up to 90 more interactive particle effects / screen savers to your library (you won't be disappointed!)
-Move forward and backward through effects with the tap of a button
-Easily show and hide the controls to give you the full effects of Awesome's awesomeness
–Universal app works on iPad, iPhone and iPod and all your purchases carry over from one device to another just click on your previously purchased items and you'll recieve the upgrade free on another device.
Awesome 1.45 Update
•iPhone 5 Optimized
•1 new free particle effect
•UI Tweaks and bug fixes
More