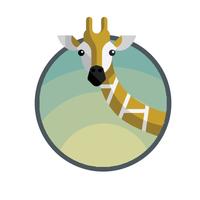 Baby Giraffe Emoji & Keyboard
$0.99
Baby Giraffe Emoji & Keyboard Description
Get your adorable Baby Giraffe emoji & keyboard for giraffe lovers. Each and every emoji is handmade from scratch that you will not find anywhere else.

Just think about the reactions you will get by sending an adorable Baby Giraffes to your friends in a text. We have tons of emotions for all occasions and will continue to add more in future.

NOTE: IAP required to unlock some of the emojis

Compatible with text messages, iMessage, WhatsApp, Facebook Messenger and email.

NOTE: Baby Giraffe requires Full Access in Settings > General > Keyboard > Keyboards > Baby Giraffe. This allows the Baby Giraffe app to display your custom keyboard as the system wide keyboard. We value your privacy and we do not collect any data that you type — all of that stays on your device. Once you've enabled Full Access, tap on any of the Baby Giraffe images and paste them to your messages app.

NOTE: If you don't want to give this app Full Access then that's fine. Don't install the keyboard. Just launch the app and copy and paste the stickers that way.

Download Now!

Disclaimer:
Baby Giraffe, its designs, and all other assets included in this application are the sole property of Simplegames & Saliha Bhutta. Any sort of reproduction of this app using app design and or assets found within this app will result in legal consequences.
Baby Giraffe Emoji & Keyboard 1.1 Update