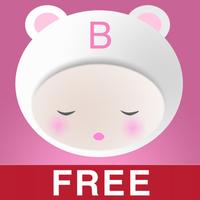 BabySight Free
Not Available
Removed
from the App Store
BabySight Free Description
"BabySight Free" only works within the same local area network.
BabySight is a baby monitor application that makes parents' life easier by allowing you to monitor your baby and children through a Wi-Fi local area network. BabySight uses external or built-in web-cameras on your Mac to stream video and sound onto your iPhone or iPod Touch. BabySight has a night vision feature, which remotely enables the whole Mac screen white in order to brighten the room enough to see what's going on. BabySight also takes music from your iTunes library and can play his/her favorite lullabies remotely from your iPhone or iPod touch.

TROUBLESHOOTING:
********************************
3.x series does not work properly with former BabySight Desktop applications. Please make sure you re-download and use the latest BabySight Desktop application (v3) from our website.
********************************

BabySight is a great day and night iPhone/iPod touch application for monitoring your children. Let's say, for example, you are hosting friends, and the kids are playing in the basement. BabySight lets you check on the kids from upstairs by simply taking the iPhone/iPod touch out of your pocket and viewing their activities without being interrupted.

FEATURES:

- Baby monitor-like interface
- Choice of either a pink or blue color skin
- Easy to use
- Lets you view video/audio streaming remotely

MORE FEATURES:
Additional features are available with the paid versions.
- (Lite/Full version) Works great also at night with the night vision feature
- (Lite/Full version) Plays lullabies from your iTunes library
- (Full version) Works with external WiFi networks

IMPORTANT:
********************************
BabySight CANNOT run as an independent iPhone application, and it MUST be running with BabySight Desktop, a free desktop application. This requires you to download it from:
http://www.softopinion.com/apps/babysight/
********************************
At this moment, BabySight Desktop officially works with Intel Mac (OS X 10.5.6 or later) ONLY.
********************************

Please visit http://www.softopinion.com/apps for more information.
You can follow us on twitter at http://twitter.com/BabySight

If you have any trouble getting BabySight to work, please visit our support forum. Please be advised that we have no way of contacting you when you ask for help in customer reviews.
BabySight Free 3.0.0 Update
This version contains the following improvements:
- A major overhaul for the streaming architecture.
- Fixed compatibility issues with AirPort basestations.
NOTE: 3.x series does not work properly with former BabySight Desktop applications. Please make sure you re-download and use the latest BabySight Desktop application (v3) from our website:
http://www.softopinion.com/apps/babysight
More
More Information
Language:

English

French

Japanese

Korean

More