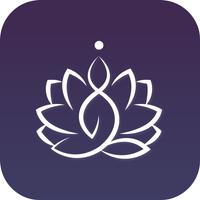 Balance: Anytime, Anywhere
Free Get
Balance: Anytime, Anywhere Description
Balance is a yoga app that lets you schedule private yoga and meditation classes with a network of trusted yoga trainers.

Scheduling is easy. Just enter your location and a time to meet and Balance does the rest. Presenting you with multiple yoga trainers with ratings and yoga class descriptions to choose from.


3 Reasons you will love using Balance:

High quality instructors - Take the guesswork out of finding a great yoga or meditation teacher. All our teachers are vetted and rated by the community. Our Yoga trainers not only teach you with love but with certified knowledge and expertise, giving you what you deserve.

Easy to use - Enter your details and get a list of yoga instructors to choose from. Multiple yoga trainers with ratings and numerous descriptions of various Yoga classes. You can filter instructors by location, date and class type to ensure you find the best class for you.

Save Money and Time - Your scheduled lesson starts on your time and at your location. You no longer have to drive to a yoga class or private lesson. Private lessons can be expensive, especially when you have to worry about choosing the right person. Balance takes care of this with upfront pricing, and lots of options. Our instructors come to you. As a bonus you can schedule small group lessons in your home and share the cost with your friends and family.
Balance: Anytime, Anywhere 1.0.2 Update
Integrate with Calendar
Check-in/Check-out for the booked sessions
Allow instructor to set up recurring time on the same day of the week while setting up availability on the calendar.
Allow client to set recurring session with the same the teacher at once with or without package
Send Profile link (consumer card) to teacher
More