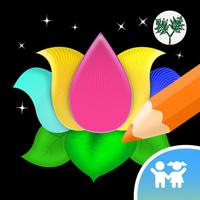 Balance art class: coloring book for teens and kids PRO
$1.99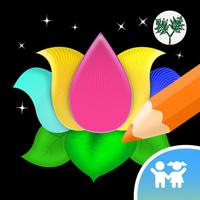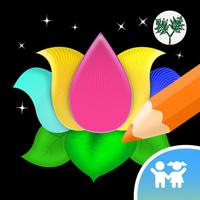 Balance art class: coloring book for teens and kids PRO
$1.99
Screenshots for iPhone
More Screenshots for iPad
Balance art class: coloring book for teens and kids PRO Description
This special version of "Balance Art Class" is intended to kids and teens and is child friendly. No social media links, No ads and No in-app purchases. A centering art activity, such as coloring a mandala has been shown to increase an individual's attention span and decrease impulsive behavior, promoting better decision-making and focus during tasks. Drawing and painting can improve well-being and confidence in kids. It is based on the premise that self-expression can be used to address emotional problems, develop interpersonal skills, manage behavior, reduce stress, and increase self-awareness.
This is an Exclusive and ultimate coloring book experience featuring relaxing music to enhance the experience.
- The only coloring app for teens and kids with relaxing music
- The only coloring app with "White Board" for free style creativity
- 26 different relaxing themes to color
- 10 amazing mandalas to work on your mind
- 35 colors and 10 additional beautiful pattern to color the original illustrations
Download our coloring book "Balance art class" kids edition TODAY and we promise you'll clear your mind, you'll have fun, and you might even have a pretty piece of art to frame when you're finished!

NOTE: Please don't include bug reports in your app reviews. We can't respond to you directly, so it can be difficult for us to offer help or properly debug the situation.
Have questions, suggestions, or concerns? Please email us at planetreefamily@gmail.com and we'll be happy to help!
Balance Art Class special edition for kids is a member of the "KNOW what's inside" program, best practices for kids' apps.