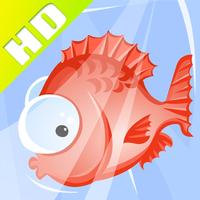 Bango24 - How smart are you?
Free Get
Bango24 - How smart are you? Description
After 20,000 years, the ice age has finally hit earth again. The two remaining fish species Ling and Ming are also iced-up and cannot escape the dreaded cold weather. You as the last marine scientist left on earth must figure out how to ignite the bombs to save Ling and Ming.

The bomb is freely movable until it hits the ground or the ice and turns on.  Then the bomb will display several numbers, and your job is to figure out from these numbers how to combine them into the number 24 by using "+", "-","×", "÷". 
For example, if you see two random numbers "26" & "2", then it is 26 – 2 = 24.  If you see three random numbers like "7", "7", "10", then it is 7+7+10=24. 
By combing the numbers into 24, you will ignite the bomb and free Ling & Ming. 

Dr. Octopus was stroke by a 10,000 Giga Watt lightning bolt, which made him cleverer than the human race. 
If you cannot solve the puzzle, press the octopus once, you should see it expand and contract, then select the bomb which you need him to help you activate. 
Dr. Octopus will only help you three times unless you feed him with Giga Watt lightning bolt.

Ming & Ling are the last fish species on earth. 
The others had been frozen to death.  If you find them cute, help save them.
Bango24 - How smart are you? 1.86 Update
- Fix an issue for iOS9
More