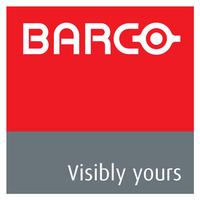 Barco Projector Control
Free Get
Barco Projector Control Description
The "Projector Control" app is an application that lets you control Barco projectors easily when you have them connected to the same wireless router.
Besides replacing the traditional remote control the app also provides additional functionality like fast setup and switching between internal projector test patterns. Unlike a traditional remote control, which is mostly dedicated to one projector; the app allows the user to switch very fast between different projectors.

Supported projectors:
HDX W12, HDX W14, HDX W18, HDX FLEX, HDF W22, HDF W26, HDF FLEX, HDQ 2K40, HDQ FLEX, RLM W6, RLM W8, RLM W12, XLM, CLM HD8, CLM R10+, FLM R20+.

Main features:
• Basic Control including lamp, shutter, source selection, PIP, etc…
• Menu Navigation on projector OSD
• Image Settings like contrast, brightness, saturation, etc…
• Lens Control with the shift, zoom and focus adjustments
• Test Pattern selection
• Projector diagnostics
• A full-blown demonstration mode

Setup:
1. Connect your projector to the wireless router, wired or wirelessly in case the optional WIFI module is equipped.
2. Connect your iPhone to the wireless router; see the manual of your phone about how to do this.