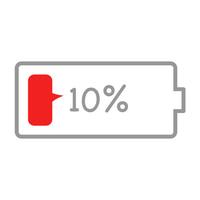 Battery Chat
$0.99
Battery Chat Description
A cool chat room where you meet people who are in low battery like you, speak freely.

What do you do when your phone is running low and you can't charge it quickly? Do you feel anxious? disturbed? People who are not in the same state can confide?

Battery Chat was originally designed to "share anxiety". Only users with less than 10% of electricity can enter. Here we can talk about anxiety and share the story of low electricity. Everyone knows each other, but they have the same situation. Everyone gathered together.
Here, we chat anonymously, joke and share stories.
Slowly, we are no longer anxious because the phone is running low;
Slowly we started looking forward to entering the chat room and encountering each other with 10% power.

In the APP, we hope to provide users with an environment that is easy and free to speak freely. In order to ensure barrier-free communication across regions, we provide regional choices for users, and users can choose according to actual conditions.

No need to register, anonymous communication, we have hundreds of interesting names for everyone, there is always one for you.

We want to create a fun chat software, I hope you are also a funny person, Battery Chat is waiting for you!