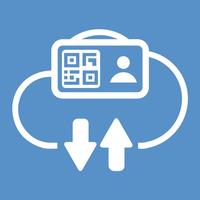 BCAS
$0.99
BCAS Description
Business card is so last year. Meet BCAS app by microforce.

BCAS enables you to manage and create your business card on your terms electronically with a few taps. Your business card will come with a QR code. Exchange QR code in tradeshow, meeting, cocktail party and in one tap contact is in your phone and Salesforce.

Features:
-Your Business Card stored electronically and can be updated in real time
-The app will output a digital code so that other user can scan and electronically create a contact record in their iPhone and send to SalesForce contact automatically
-BCAS app also integrates with your Salesforce CRM system. No more manual entry to create a contact in your iPhone. No more card scanner which costs more and often times produces inaccurate contact which you have to fix manually
-Registration is so simple. Type your business card info once and you will have the digital version of the business card.
-Embed with your website. Drop in with your marketing assets.