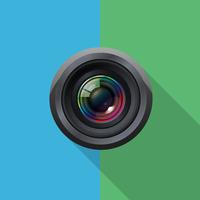 Before | After
$0.99
Before | After Description
The only app of its kind! A very useful and powerful app. Ever wanted to take a before and after picture of a remodeling project, or perhaps weight loss or for any other countless situations? This app allows you to take a photo, then overlay that photo on top of the camera to help align your after shot, allowing one to view the differences perfectly. Use these effects to compare your photos.

Even if you have already taken a before picture, simply import it. The app will take over from here by overlaying it on the camera so you can easily take an 'After' photo and compare and share the results!

-X-Ray detail - pan around the image in an x-ray style vision.
-Slider - slide from left to right or top to bottom comparing the images, create a GIF!
-Fade - Fade back and forth between the photos, make it come to life by creating a GIF!
-Side By Side - share the photo with custom color backgrounds and stamps
-Tiles - have a series of images? Simply share a photo with all the photos together
-Image Editor - tweak rotation, color, and many more attributes of a photo
-Re-Align - Didn't take the perfect after shot? No problem, adjust the image using this tool

This app gives you the ability to share the photos anywhere, and create animated GIFs to send to friends.
Before | After 2.3 Update
-Brand new way to re-align photos
More