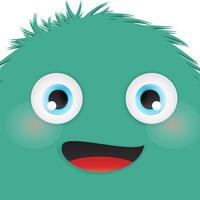 Behave Buddy
Free Get
Screenshots for iPhone
More Screenshots for iPad
Behave Buddy Description
Behave Buddy is our Behave companion app that is designed specifically for your kids.

Parents use the Behave app, kids use the Behave Buddy app.


Behave Buddy is your child's behavior coach. Your child will be able to clearly identify which behaviors need improvement and will be presented tips to correct bad behavior.

Behave Buddy will always notify your child when their behavior needs improvement and what they can do to improve.

Your child will earn behave points for exhibiting good behavior. They can then choose from a selection of non-monetary rewards or you can create your own rewards that fit your families needs.

You'll be notified on your device that your child has redeemed a reward and can approve it when you're ready.

We feel it's important that these rewards aren't material, such as toys or money. Some examples include:

1 on 1 time with mom or dad
Stay up 15 minutes past bedtime
Extra internet or video game time
Choose a family activity
No chores for a day & more


Yes there are badges

There are a ton of badges your kids can earn to encourage them to keep up their good behaviors.

Our study has shown that this works incredibly well.

Your child will continue to try to earn good behavior points to collect all the badges.



Daily Engagement

To keep your child motivated to open the app every day we've included a mini game.

Once per day your child can spin the wheel to earn bonus points.



Behavior Insights.

behave keeps track of all the good and the bad so you can can see the complete picture.

Your kids will have access to these stats as well. It's good for them to be aware of what they need to work on.

We'll take it from there and notify your child why they lost points and even help coach them with tips on how to improve their behavior.



Praise is key.

Naturally we don't praise our kids enough. When your kids exhibit good behavior, let them know.

We'll notify your child for all the awesome things they do.

You can even award bonus points for reasons we haven't thought of.



You see what they see.

The behavior meter is a powerful tool in keeping your child aware of their behavior.

A great tactic we've seen parents use is that as long as this meter is yellow or green their child can go to or have that sleepover they've been asking about.

Bad behavior isn't rewarded. We follow this rule in behave as well. Kids cannot redeem rewards while their behavior is poor.
Behave Buddy 2.0.8 Update
• Fixed a bug causing some accounts having troubles login in to the kids account
• Fixed a bug that allowed kids to cheat the system to get extra spins on the wheel
• Parents are now notified when their child has spun the wheel - Fixed bug preventing this on some devices.
More
More Information
Language:

Chinese

Czech

Dutch

English

French

German

Italian

Japanese

Korean

Polish

Portuguese

Russian

Spanish

Swedish

Turkish

More