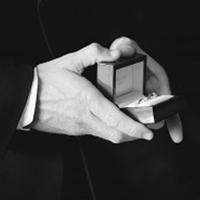 Best Man Pro
$2.99
Screenshots for iPhone
More Screenshots for iPad
Best Man Pro Description
Have you been asked to be Best Man?

Will you need to write a Speech, organise a Bachelor Party or Stag Do and more?

Imagine if you had an App that would go through every aspect of being a Best Man and help guide you through each stage of the Wedding process and what is expected of you. Well now you can with app: 'Best Man Pro'.


BENEFITS

- Everything you need to know to be a Best Man:
This app covers: The Best Man Speech, The Bachelor Party (Stag Do), Wedding Preparation, Ceremony Duties & the Reception, helping you at every stage of being a Best Man.

- Saves yourself hours of time & effort:
We have done all the research & investigation so you don't have to.

- You know you can trust the advice in this app:
This app was written by a Best Man for Best Men, sharing with you all the secrets & shortcuts that have already been used first hand.

- Easy to find what you are looking for:
The content in this app was written specifically for mobile devices, in a clear & concise manner. This means you can dip in & out of the app to find what you are looking for.

- See how speeches should actually be given:
This app even includes an example speech, both a written version and a video version, so you can learn about delivery and not just content.



REVIEWS

"First time being a best man and I'm no longer nervous cause this app walks you through every single responsibility!"
*****



INSTRUCTIONS

1 Simply open the App.
2 Navigate to the section(s) of the wedding you need to know about.
3 Click on the video link to see example speech.



THANKS

Image: Master Isolated Images / FreeDigitalPhotos.net
Image: Photostock / FreeDigitalPhotos.net
Image: Renjith Krishnan / FreeDigitalPhotos.net
Image: Sharron Goodyear / FreeDigitalPhotos.net
Image: Timeless Photography / FreeDigitalPhotos.net
Image: Watcharakun / FreeDigitalPhotos.net
Image: Winnond / FreeDigitalPhotos.net
Image: FreeDigitalPhotos.net

App uses sound files from Freesound (http://www.freesound.org):
Ocean from Slanesh.



DISCLAIMER INFORMATION

This app simply provides advice to Best Men on the various tasks involved during the Wedding process. Please use your own discretion when deciding which pieces of advice to follow, since not all advice will be relevant/sensible for all instances.


LIMITATION OF LIABILITY

By downloading this app you are agreeing to the following:
You acknowledge that, Seligman Ventures Ltd cannot and does not assume any responsibility for, and shall not be liable for, any damages or expenses you may incur as a result of any inaccuracy, incompleteness or obsolescence of any information or functionality contained in this app. You agree that Seligman Ventures Ltd will not be liable to you or to any other party for any direct or indirect damages, or for any special, exemplary, punitive, incidental, consequential or other damages (including, but not limited to, lost profits or lost time), whether based on contract, tort, strict liability or otherwise, which arise out of or are in any way connected with any access to this app.


All the Best Man info you need in one place.
Best Man Pro 2.0 Update
● New notes creator and emailer added
● Fixed speech video
● Updated for new larger screens
● iPad version included
● HD icons added throughout app
More