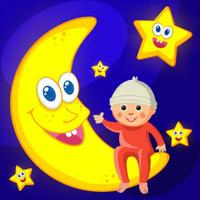 Best Nursery Rhymes Collection
Free Get
Screenshots for iPhone
More Screenshots for iPad
Best Nursery Rhymes Collection Description
Nursery Rhymes has top 25 rhymes , videos and songs in one place. Videos of nursery rhymes, songs are COMPLETELY FREE and OFFLINE.
Everyone can enjoy songs and rhymes videos any
any time without the need of data/internet connection.

Top 25 Nursery Rhymes Videos and Animations by Kidzooly has top rated,most viewed Nursery Rhymes.

Nursery Rhymes and Songs included in this App
Wheels on the bus go round and round all through the town sing along Nursery Song.
Twinkle Twinkle Little Star How i wonder what you are ,Up above the world so high...baby Nursery Rhymes.
Baa Baa Black Sheep Have you any wool ,yes sir 3 bags full Nursery Rhymes.
Chubby Cheeks Nursery Song.
Hickory dickory dock.The mouse ran up the clock.The clock struck one Nursery Rhymes.
Ding Dong Bells Nursery Rhymes.
If you are Happy and you know clap your hands,if you happy and you know clap your hands Nursery Song.
Hush Little Baby Nursery rhymes.
Jingle Bells Jingle Bells Jingle all the way Nursery Song.
Five Little Monkeys Jumping on Bed ,one fell down and hurt his head nursery rhymes.
Old McDonal had a farm in Eh-i-o-i-o,And on that farm he had some dogs nursery rhymes.
London Bridge is falling down,London Bridge is falling nursery rhymes.
Happy Birthday to you,Happy birthday to you Song Favorite songs.
Humpty Dumpty Sat on a wall,he had a big fall nursery rhymes.
Alphabets songs.
ABC and Phonics songs.
and we would keep adding more and more Nursery Rhymes and children songs.

Features :
High Quality Videos
Cute Animations
Lovable Characters
Easy access of videos
Nice sounds and background music

These popular nursery Rhymes are handpicked,sorted to enjoy your favorite nursery Rhymes and characters at one place.
Best Nursery Rhymes Collection 8 Update
New interface..Bug fixes.
More