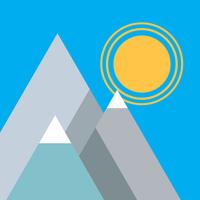 Better Every Time
Free Get
Better Every Time Description
People around the world are waking up to the power of better habits for a healthier body, mind, and spirit. No app can do it for you, but Better Every Time is here to help.

HOW IT WORKS
We are what we do, but doing something new takes motivation that keeps us going. Seeing your progress in a meaningful way dramatically increases your motivation, and that means you're more likely to succeed

Better Every Time's unique progress tracking system uses metaphor and light journalling to capture your progress. The combination of habit-formation psychology and personal storytelling helps you see how you're getting better. And that fuels your motivation to keep going when most others will give up.

"Better Every Time has a very interesting approach when compared to progress tracking apps I've come across." - Rohan Naravene (beautifulpixels.com)

QUITE POSSIBLY THE WORLD'S SIMPLEST PROGRESS TRACKER
1. Set almost any kind of goal: eating well, working out, practicing music, learning a language, you name it. On the way to being better your progress will get you through an imaginative illustrated world created by independent artists.

2. Open the app and add a step to your journey. And that's it. As your journey progresses, you'll see the proof of change happening with every step. That's the magic juice that keeps your motivation up.

3. Over time, Better will tell many stories of your challenge and growth. It's proven: seeing your change is the key to staying motivated and doing more.

"I love this app! It is different from those checklists or reminders. This app's design triggers my internal motivation and keeps me doing the things in my plan." - App Store Review (US)

"Not every application is this well made for one simple task, nor do most apps get it this right. This app has it's priorities right." - App Store Review (US)


ONLY USE THIS APP IF:
* You want to spend life doing stuff, not hanging out in an app. Better works in the smallest moments.
* You like self-reflection without posting everything to Facebook and Twitter. Better doesn't even know about social media.
* You don't get motivated by graphs and charts measuring you by math. Better uses illustrated, dreamlike environments to visualize your progress.
* You think about your life in metaphoric, even mythic ways. That's the world of Better.

"This app isn't for everyone. It doesn't have a lot of features. It only does one thing. But, it does it well. It also looks great." - Lori Gil (idownloadblog.com)

The free version lets you track one goal at a time with the beautiful mountain theme. In-app purchases unlock multiple journeys tracking up to three goals at once, and the quirky Robot Factory Boogaloo theme.

Better Every Time has been downloaded by over 35,000 people worldwide and enjoys reviews full of love and achievement.

"It's easy, simple and about the journey, which I love... I recommend it for anyone who is looking to improve on a habit in a fun and simplistic way!" - App Store Review (Canada)

Better Every Time is made with love in Vancouver, Canada. No matter what positive change you're making, we are cheering for you.
Better Every Time 2.4 Update
Version 2.4 has arrived with the freshness of a spring breeze!
* Restoring in-app purchases is now easier to do. If you got a nice new iPhone, you can restore your upgrades in one easy step.
* Journey import and export has arrived! Export all your journey data, complete with photos, in one easy step. The export file can be imported if you move to a new iPhone. The export includes plain text details of every step in every journey, so you can have a complete archive outside of the app. Special thanks to Sam who wrote in to request this feature.
* Bug fixes.
* Extra love from the Better Every Time team: Arian, Todd, and Tylor send best wishes from Vancouver, Canada.
More
More Information
Language:

English

French

More