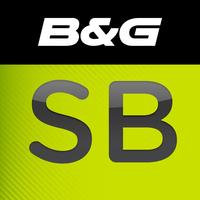 B&G System Builder
Free Get
B&G System Builder Description
A business tool for marine electronics companies engaged in the sale of
B&G equipment.

System Builder is only available to users that are registered with
Navico. A password is required to use B&G System Builder. Please
contact your Navico sales representative and apply to use this great
tool.

A software tool to assist the sale of B&G products as a complete
working system. It is a tool for taking the fear out of selling B&G.

• Provides a sales quote, including system diagrams, to the dealer and/or the customer, quickly and easily, saving a sales person hours, if not days.

• Assists marine electronics sales staff, who do not always have intimate knowledge of Navico products, to make sure quotes have the correct parts to make a working system.

• Basic product knowledge is required.

• Provides both an ethernet diagram and a NMEA 2000 connection drawing with load calculations.

• Diagrams show alerts if critical parts are missing and warnings to offer extra functionality.

• Serves as a great resource of product information.

• Provides key features, specifications, pricing, what's in the box, images, and dimensioned drawings.
B&G System Builder 19.07.1 Update
Support Naviop OP-Box
Support timezone offset for pricing changes
More