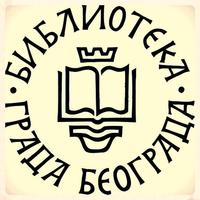 Biblioteka grada Beograda
Free Get
Biblioteka grada Beograda Description
Biblioteka grada Beograda
Dobrodošli na prvu bibliotečku android aplikaciju u Srbiji
Belgrade City Library
Welcome to the first library application in Serbia
Biblioteka grada Beograda je gradska biblioteka, po tipu i funkcijama javna i matična, najveća pozajmna biblioteka u Srbiji. Osnovana je 1931. godine, ali svoje istorijske početke ima već u 19. veku. Godine 1994. dobija status matične biblioteke za područje grada Beograda. Danas se u njenom sastavu nalazi trinaest opštinskih biblioteka sa teritorije grada Beograda. Raspolaže fondom od blizu 1.800.000 jedinica smeštenih u 70 objekta ukupne površine 13.000 m². U Biblioteci radi 270 zaposlenih. Biblioteka ima preko 150.000 članova.
Biblioteka grada Beograda 16 Update
user interface updates
More