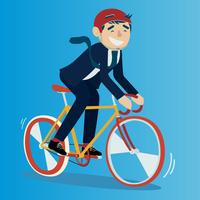 bike to work
Free Get
bike to work Description
Die App für die grosse Schweizer Veloaktion im Mai und Juni. Damit hast du jederzeit Zugriff auf deinen Challenge-Kalender. Schau nach ob du für die Verlosung qualifiziert bist. Sieh wie viele Kilometer dein Betrieb zurückgelegt hat. Zudem kannst du deine zurückgelegte Strecke messen und automatisch im Kalender eintragen.

FEATURES IM DETAIL
- Erstellen deines persönlichen bike to work Profils
- Freunde einladen in dein Team
- Tracking der Velofahrt in Kilometer und Zeit
- Praktische Start-Stop-Erfassung der Fahrt
- Automatischer Eintrag der Kilometer in deinem Kalender
- Einblick in dein Team
- Übersicht deines Betriebes

WAS IST BIKE TO WORK?
bike to work ist eine schweizweite Aktion zur Gesundheitsförderung in Unternehmen. Jährlich treten jeden Mai und Juni 70'000 Pendelnde in die Pedale und setzen das Velo auf ihrem Arbeitsweg ein. Rund 2'500 Betriebe stärken mit Hilfe von bike to work den Teamgeist und die Fitness ihrer Mitarbeitenden und bekennen sich zu einem nachhaltigen Mobilitätsverhalten.

WIE FUNKTIONIERT BIKE TO WORK?
Das Unternehmen meldet sich für die jährliche Challenge an und übernimmt die Teilnahmegebühr. Die Mitarbeitenden des Betriebs bilden Viererteams und fahren an möglichst vielen Tagen mit dem Velo zur Arbeit. Die zurückgelegten Kilometer tragen sie online im Challenge-Kalender ein. Wer an mindestens der Hälfte seiner Arbeitstage das Velo eingesetzt hat, nimmt an der Verlosung teil. Zu gewinnen gibt es Preise im Gesamtwert von über CHF 110'000.–.


Apple oder deren Dienste und Produkte sind in keiner Weise in Teilnahme und Verlosung oder andere Aktivitäten involviert und treten auch nicht als Sponsoren von bike to work auf.
bike to work 3.3.7 Update
Kleinere Bugfixes und Verbesserungen
More