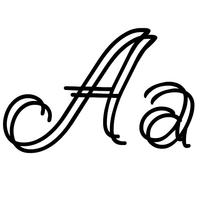 Bio Font-For Caption & Stories
$3.99
Bio Font-For Caption & Stories Description
〜USE WITH ALL SOCIAL MEDIA〜
Use this app for BIO, STORIES, CAPTIONS, POSTS for all kinds of social media such as Instagram, Tiktok, Facebook, YouTube, Snapchat, Twitter, and more! Use the built in custom keyboard to use over 30 different types of FUNKY unicode typography! Stand out from the crowd on Social Media and get NOTICED!
No worries, BioFont protects your privacy and does not request 3rd party keyboard access!

FEATURES:
-Scroll through over 30 special unicode fonts within the custom keyboard with just ONE purchase! No need to purchase every type of font!
-Use the custom keyboard everywhere online! 1 KEYBOARD, Over 30 scrollable FONTS!
Bio Font-For Caption & Stories 1.0 Update