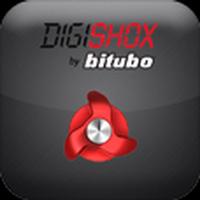 Bitubo DigiShox Manager
Free Get
Bitubo DigiShox Manager Description
With the Bitubo DigiShox Manager app you can manage different settings of your Bitubo DS suspensions.
12 settings available: 9 unchangeable factory settings (tuned by Bitubo) and 3 settings fully customizable by the user: compression and rebound for the front and rear suspensions, electronically actuated preload for the rear suspension (only for DS FULL kit), speed adaptation.
The Bluetooth capabilities of the system allow to fast send new settings to the electronic control unit or receive and show the settings already stored in the control unit.
When Bitubo updates the 9 factory settings, you will be notified and may download and send them to the control unit.
Thanks to Bitubo DigiShox Manager you can send to Bitubo your email address to receive notifications also in your email inbox!
Bitubo DigiShox Manager 1.0.2 Update
Upgrade in database connectivity
More