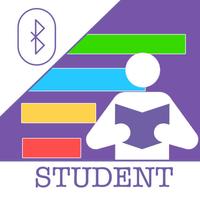 Blicker Beacon Poll For Student - Response system
Free Get
Blicker Beacon Poll For Student - Response system Description
Blicker is the result of evaluating the different classroom response solutions out there in the market. Blicker seeks to eliminate all their disadvantages and combining all their benefits.

Blicker is the Teacher's best tool to gather the student's responses.
There is no set-up required, no need for additional gadget, no physical props required, no QR codes, no need for Teacher to scan QR code, and very importantly NO NEED for any internet connectivity. In fact, the only requirement that is needed is what most students would already have with them – A Smartphone – likely a iPhone or other Smartphone on other mobile platform.

For example, the Plickers system require students to raise up their QR code card. Kahoot and PollEverywhere requires student to have a stable internet connection and login/registration. Various Clickers solution requires internet or an actual hardware. Blicker seeks to eliminate all these additional requirements.

All the student needed is to download the Free Blicker Student App. The app uses the new Bluetooth Low Energy Technology to transmit small data packets containing the student selected responses into the air. As there is no setup or any internet connectivity needed, all the student would need to response is to tap on their desired responses and the Blicker Teacher App will immediately show all the consolidated results in a simple bar chart. A recommended way for teacher is to airplay (or miracast) the Blicker Teacher App onto the big screen. (A fuller version of Blicker Teacher is also available. You can use Blicker in anonymous mode, identity mode and also taking automated attendance. Please refer to support website)

As there is no need for any internet or sign up, the students will feel at ease to know that his responses remains anonymous if he chooses the Anonymous Mode. In the Identity Mode, the teacher will be able to receive detailed responses from individual student.

A little bit of technicality here on the Blicker App. The Blicker Student App uses the new Bluetooth Low Energy Advertisement protocol. There is NO NEED for any cumbersome Bluetooth pairing with the Blicker Teacher App. As Bluetooth Low Energy technology is being used, this app actually consumes very low energy. Despite this, the technology allows the Blicker Student App and the Blicker Teacher App to be as far as 75 meters apart. Also, technically, the Blicker Teacher App is capable to consolidate results from hundreds of Blicker Student Apps.

Finally, no solution will ever be perfect. The Blicker Student App will work only on iPhone 4s/iPod Touch 5/iPad2 and newer models. For non-ios device, The Blicker Student App will only work on the selected model and as there are so many different models, the best way is to download and try out. And DO REMEMBER to turn on your Bluetooth for both the Blicker Student and Teacher App to work!

This is the Blicker Student iOS App. To enjoy the full suite of features such as Identity mode, Team Challenge mode, Automated Attendance etc, you would need to get the Blicker Teacher App from the Windows 10 App store.
Blicker Beacon Poll For Student - Response system 4.0 Update
Fix orientation for iPad.
More