Apps
»
Entertainment
»
BO2 Ultimate Utility Free (An Elite Strategy and Reference Guide for the Multiplayer Game Call of Duty: Black Ops 2 II)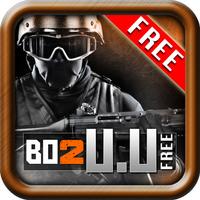 BO2 Ultimate Utility Free (An Elite Strategy and Reference Guide for the Multiplayer Game Call of Duty: Black Ops 2 II)
Not Available
Removed
from the App Store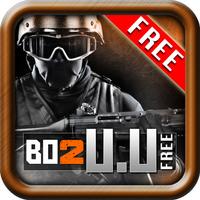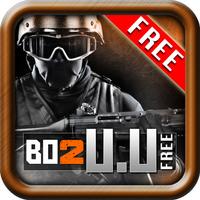 BO2 Ultimate Utility Free (An Elite Strategy and Reference Guide for the Multiplayer Game Call of Duty: Black Ops 2 II)
Free
BO2 Ultimate Utility Free (An Elite Strategy and Reference Guide for the Multiplayer Game Call of Duty: Black Ops 2 II) Description
You are looking at the Free / lite version of the Ultimate Utility; the app which is widely considered to be the best companion app available of your favorite video games!

If you are looking for the full version of the Ultimate Utility with tons more features, please visit http://iTunes.com/BrassMonkeighApps or search the AppStore for "Brass Monkeigh Apps".


This app includes the following features:

[-] CLAN MESSENGER [-]
Do you have a group of friends that you play with regularly? Then you'll love this new feature! Add up to 20 clan members/friends to the app. You can then send group messages to all of them or just a few. If they are on XBOX, you can also see when they are online and what they are playing! This works even if you are not friends with the person on XBOX, and you never even have to log in to your xbox.com account.

[-] PWN BOX (with Friends List) [-]
Live chat with other gamers! No registration or sign up. There are always people online to talk to!

[-] COUNTDOWN [-]
Always know to the exact second how much longer it will be until Black Ops 2 is released.

[-] ADVANCED STATS CALCULATOR [-]
Track your stats and improve your K/D ratio by monitoring your progress over time.

[-] HD VIDEOS [-]
Hundreds of helpful HD videos are already uploaded, with more added each week! There are also 6 customizable channel slots, so you can save your favorite YouTube channels right to the app!

[-] BRAG TO YOUR FRIENDS [-]
Send e-mails to your friends with your K/D ratio or the number of achievements/trophies that you have unlocked!

[-] NEWS [-]
Keep up to date with the latest COD news. There is also news from Brass Monkeigh (this app's developer) so you can always know when updates are coming.

[-] USER POLLS [-]
See what other players think about topics such as what is the best Assault Rifle or most useful first perk. Polls are updated every week!

You just won't find this level of detail and quality in any other strategy guide app!


*********************************************
Since 2010, Brass Monkeigh Apps have consistently been the highest rated and most downloaded gaming strategy guides in the AppStore. This app is an unofficial guide and is not sponsored or endorsed by the publisher of any game. Brass Monkeigh Apps, LLC is not affiliated with Activision, Inc. Call of Duty is a trademark of Activision, Inc.