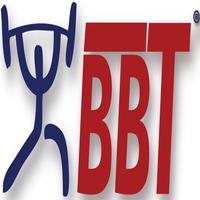 Body By Tina Personal Training
Free Get
Body By Tina Personal Training Description
ave fun improving your health and quality of life with safe workout and nutrition plans created just for you by a personal trainer with an athletic training/sports medicine degree.

BBT makes working out fun and rewarding, and promotes core strength and stability, increases strength and facilitates weight loss with sport-specific direction, support, accountability, encouragement and evolving programs.

BBT provides you with:

· An encouraging, expert trainer who personally cares about you and shares your desire for an improved lifestyle

· Individually tailored total health, wellness, sport-specific and overall quality of life programs that make working out fun, safe and rewarding, for both men and women

· Workout programs (one to five sessions per week) that are enjoyable, varied, challenging, goal-oriented and evolving

· Two-week nutrition and diet plan with 30-minute counseling session ($30)

· Body metrics program measures and tracks body fat percentage, skeletal muscle percentage, resting metabolism, visceral fat, BMI, body age and weight ($25 per month)

· Online training and nutrition options, for those who need more freedom and flexibility

o Online programs to choose from include (based on contact, interaction and intensity of your program):

§ Kicking Butt and Taking Names

§ Now You're Turning Heads

§ You're On Your Way

§ You Deserve Better Than This

Major features:

· Custom workout program and plan with 10+ exercises per session, individually tailored to each client

· Clear 3D-animated exercise videos

Why should BBT be your trainer?

· Programs will be tailored and customized to your specific health and fitness needs

· Programs can be created for anyone in any stage of life in any condition

· Experience with a range of clients, including Olympic-bound, stroke rehabilitation, post-op rehabilitation (including total knee construction, ACL reconstruction, internal fixation fracture of the humerus, etc.) & cardiac programs

· The backing and knowledge of more than 20 years of experience

· A happy, healthy clientele ranging from college age to fit clients in their 70s

· BBT shares in your desire to have a happier, healthier quality of life

BBT meets your goals of

· Losing weight

· Building muscle

· Staying in shape

· Balance and flexibility

· Core strength and stability

· Making workouts fun, challenging, safe and rewarding

You can sync this app with Apple Health App. If you enable this connection, any workout in the Health app will automatically be added to your Activity Calendar.
Body By Tina Personal Training 4.9.0 Update
More Information
Language:

Dutch

English

French

German

Greek

Italian

Latvian

Lithuanian

Norwegian Bokmål

Polish

Portuguese

Russian

Spanish

Turkish

More