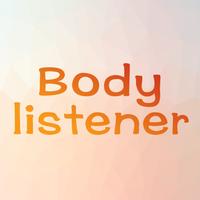 Body Listener
Free Get
Body Listener Description
Body Listener can measure your heart's electrical activity by live visual ECG, heart rate (HR), heart rate recovery (HRR) and heart rate variability (HRV). It can help you manage your health and workout better!

Body Listener gives you:
-Daily measurement to perform
-Autonomic Nervous System balance and help you manage your stress
-Live visual ECG display
-Real time heart rate and heart rate variability monitoring
-Tailor your workout plans according your personal heart rate zone

Core Body Listener features:
- Up-to-date information about your workout
- 24*7 hours collecting ECG is possible
-Track your heart health
- HRR/HRV reports make you understand your body better

*Please go to our official website and require a compatible device.
Body Listener 1.1.4 Update