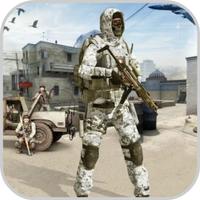 Border War: Frontline Fury Att
Free Get
Border War: Frontline Fury Att Description
Border War: Frontline Fury Attacks is a brilliant army shooting game where you will experience the real action and blood draining battlefields having real commando secret missions and full on adventure escape. The free action shooting game have the critical strike, bullet strike and relic run battlefields having mission impossible to combat the enemies.
Features:
- Thrilling Action packed survival game!
- Engaging war survival solo FPS Shooting missions!
- Fight hard and Escape prison in World War II battleground!
- An escape strategy will make you real war survival hero!
- Variety of war weapons and rifles to combat against rivals!
- High Quality 3d Graphics, Superb Animations & Best Sound Effects!
Border War: Frontline Fury Att 1.0 Update