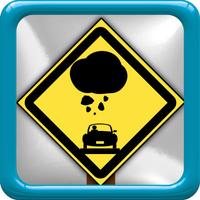 Boulder Smash
Not Available
Removed
from the App Store
Screenshots for iPhone
More Screenshots for iPad
Boulder Smash Description
If you enjoy smashing boulders, then this is the app for you! Tap to pulverize the boulders as fast as you can before they fill up the screen. The faster you obliterate the boulders, the higher your score.



Background Story

Wham! The impossible just happened. A monster-sized boulder slammed right in front of your car. With no mountains for miles, it looks almost as if the boulder came from the ominous cloud overhead.

Since you remembered your smartphone, you realize its just the matter of finding the right app to "remove" the boulder.

Download Boulder Smash today, and see how good you really are at tapping the touchscreen.



Features

• Facebook integration for flaunting your score to your friends
• Addicting Game Play
• 8 Levels of Boulder Smashing Fun
• Captivating Sound Effects, Animation, and More



Tips

• Tap the boulders before they fill up the screen
• Not all boulders are created equally (ha ha)
• You get points for smashing boulders
• You get points for completing each level
• You don't get points for smashing your device's screen . . . unless . . . you smash a boulder or complete a level in the process (not recommended)
• If this app is not challenging enough (which we doubt), use only one finger
• We're not responsible for any and all damages caused by this app or its use or its misuse or its user(s)
• Use this app at your own risk



Useful Tips

• You may be able to tap faster if you place your device on a table



Disclaimer

Scybot Technologies, L.L.C. and any person or entity associated with the company are not in any way responsible for any and all damages resultant from the use or misuse of this app. By using this app, you agree to this and any other EULA of the iTunes App Store®.
Boulder Smash 1.1 Update
• This game is now totally free! Ads are gone!
• Adapted for use with the new iPad.
More