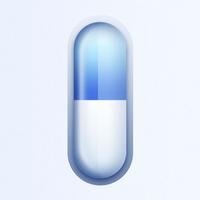 BP Lower
$0.99
BP Lower Description
Hypertension has been well documented as a major risk factor for cardiovascular morbidity and mortality. The side effects and cost of antihypertensive drugs have caused a consensus about the need for effective non-pharmacological treatment alone or adjunctive to drug therapy.

Modern science has only recently confirmed that structured,therapeutic breathing, performed correctly, can significantly lower blood pressure. The therapeutic power of breathing has been known for centuries and is used predominantly in relaxation techniques such as qigong and yoga. Effortless therapeutic breathing can be difficult to perform on your own effectively without years of training and individualized coaching.BPLower makes therapeutic paced breathing easy to do on your own.

BPLower's "Interactive Paced Breathing" technology,ingeniously takes advantage of the body's natural tendency to follow external rhythms. Composed of a Breathing Guiding Software,a Smartphone and headphones, with visual guide and auditory guide, BPLower automatically leads you to therapeutic breathing and a lowering of blood pressure within a few weeks.

"Therapeutic breathing" occurs when you breathe slower than 10 breaths per minute without an effort.Breathe lightly and naturally without force or tension.Your goal is to log at least 10 minutes of slow therapeutic breathing per session. With as little as 40 minutes of slow breathing per week, significant blood pressure lowering. Additional use may provide even better results. Daily sessions, if possible, are recommended.

A short high note is heard when you start to inhale. A short low note is heard when you start to exhale. The vertical Breathing Gauge that appears on the display fills as you breathe in and empties as you breathe out.
By gradually prolonging the breathe-in and breathe-out tones, BPLower gently slows your breathing toward the Therapeutic Breathing Zone of less than 10 breaths per minute.

Simply synchronize your breathing with the breathe-in and breathe-out guiding tones of your personalized melody.Inhale gradually when you hear the high tone and exhale gradually when you hear the low tone. Breathe comfortably without effort and avoid holding your breath.The movements of the "guiding figure" are synchronized with the guiding tones.

Once your breathing has slowed down to below 10 breaths per minute, you are notified that you are entering the Therapeutic Breathing Zone.

Your goal for each session is to achieve at least 10 minutes of your 15-minute breathing session in the Therapeutic Breathing Zone.

Please complete the 15-minute exercise session. The more therapeutic minutes accumulated, the better the likelihood for a greater blood pressure reduction.
BP Lower 2.3.2 Update
Optimize the registration process and remove some of the information items that need to be filled out by the user.
More
More Information
Language:

Chinese

English

More