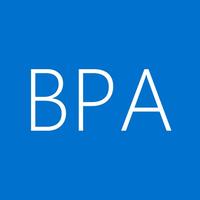 BPA Solutions– "for SharePoint and Office 365"
Not Available
Removed
from the App Store
BPA Solutions– "for SharePoint and Office 365" Description
Never be without the information you need when you need it. Update contacts, access quotes, get phone numbers or be reminded for an event – BPA Mobile Solutions for SharePoint and Office 365 are your every-moment companion.

Work with your smart phone or tablet and be productive when on the run, even while offline. Experience a real business solution with SharePoint and Office 365!
The biggest benefit is the easy cross-list navigation in the system. From a company you can drill down to view the company-related contacts or opportunities, display contact-related interactions and navigate back and forth. Click to call, click to email or click to localize a company using our shortcut actions.

Even more powerful is the ability to track any relationship with your iPhone, like opportunities, documents or interactions linked with a specific contact.
SharePoint events and contacts can be rapidly added to your iPhone calendar and contact folders. This way you'll be automatically warned for important meetings & tasks or display meetings in a calendar view.

For maximum security and usability, you can invite and remove users and manage site permissions from our secured web platform.

BPA's iPhone Solution for SharePoint and Office 365 is a perfect fit for accessing any BPA's business solution for SharePoint – like CRM, Quality, Risk or Recruiting – while on the go.

Our solution is compatible with SharePoint 2010, 2013 and SharePoint online with Office 365.

Detailed features and benefits:

- View sites, lists & documents
- Site & list navigation
- Add & update data
- Online/offline access
- Manage favorites
- Configurable search
- Cross list navigation
- Shortcut actions
- Add contacts to iPhone
- Add events to iPhone
- Group contextual data from many lists
- Add photos to SharePoint and Office 365
- Localize with your map application
- Data edit/display configuration
- Synchronization mode management
- Lookup field threshold management
- Web platform for security and user management
BPA Solutions– "for SharePoint and Office 365" 2.2 Update
- Fix child list issues.
- Fix authentication issues.
More