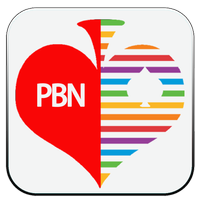 Bridge PBN Viewer & Maker
$9.99
Bridge PBN Viewer & Maker Description
Bridge PBN Viewer & Maker includes iMac, iPad and iPhone Version.
Portable Bridge Notation (PBN)
Bridge PBN Viewer
PBN is a universal notation to represent bridge games. It can be used in every bridge program for dealing, bidding, playing, and/or teaching. The notation is suitable for all computer platforms.
There are a lot of Bridge pbn files in websites, You can use Bridge PBN Viewer to read them.

Bridge PBN Maker
You can create and export your own Bridge PBN files with Bridge PBN Maker, you can save the result of a game as well as specify rules for dealing, bidding, playing, which allows you enjoy the game whenever you want.

Bermuda Bowl Final play data include:
1955, 1957, 1959, 1962, 1967, 1973, 1974, 1975, 1977, 1979, 1981, 1983, 1987, 1991, 1995, 1997, 2000, 2001, 2003, 2005, 2007, 2009, 2011, 2013, 2015, 2017.

Features
1) Multiple games per PBN file.
2) Displaying PBN Game Contents.
3) Visualizing Bridge cards Moves From Notation.
4) Create and export Bridge PBN files.
Bridge PBN Viewer & Maker 6.1 Update
More Information
Language:

Chinese

English

More