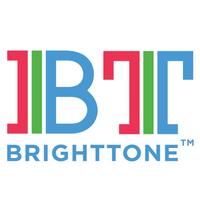 BrighttoneR
Free Get
BrighttoneR Description
BrighttoneR is WiFi remote control application allowing to control RGB LED lamps that can be purchased from Brighttone.net.
After Brighttone devices have been configured through the web based configurator and have joined your WiFi network, this simple application gives ability to control single or multiple RGB LED lamps (up to 8 in the set) over the WiFi network.
Users can select different modes of operations where RGB
lamp behavior can be adjusted by selecting different types of colors, blinks, fades, auto color changes and brightness.
All control is done from you iPhone as long as you connected to the same WiFi network.
Application supports different network protocols ( TCP/UDP and UDP broadcast), can operate through your router or in ad-hoc mode where iPhone connected directly to the Access point inside the RGB lamp. For more detailed device configuration instructions please refer to the Brighttone device manual and configuration guide.