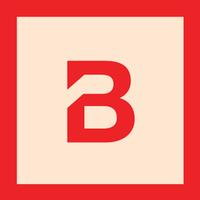 Brooklyness
Free Get
Brooklyness Description
With Brooklyness, you have your own electric scooter you can take with you everywhere you
go. Use it in combination with public transit, as your primary mode of transportation, or just for
fun! Your subscription gets you unlimited maintenance should anything happen with your
scooter, and our GPS lock allows you to track your scooter if it is ever lost or stolen.
- Available in Manhattan, Queens, Brooklyn, the Bronx, and New Jersey
- Download our app to unlock your scooter and get riding

Learn more at https://brooklyness.com/
Want to get your own Brooklyness Scooter? Sign up at
https://brooklyness.com/products/electric-scooter
Have questions or want to schedule a test ride? Email us at hello@brooklyness.com
Brooklyness 2.0 Update
Thanks for using Brooklyness!
Here is what you will find in our latest update:
-Find My Scooter: a new feature that allows you to see where your scooter is at all times.
-Access to Safety Tips
-New Support tab that allows you to: schedule maintenance, report a stolen scooter an emergency and give us feedback.
-Improved Bluetooth connectivity
More