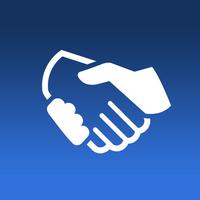 BSC Win2gether
Free Get
BSC Win2gether Description
The win2gether app is intended to help sales managers adopt the sales representative coaching process more effectively. It persuades managers to set coaching goals before field visits, maintains a record of all joint field visits, evaluation, task/skill ratings, directions on the next steps of the staff and sales representative and offers a development continuum.

The app helps to institutionalize the coaching mechanism, thus increasing productivity and reducing paper-based follow-ups, and making the entire process paperless. It is easy-to-use and provides real-time information on individual sales representative coaching. It takes less than 15 minutes to document coaching discussion, which is ideally done after working for a minimum of 2 days.

win2gether acts as a coaching tool by ensuring a systematic approach to developing sales representatives. win2gether also provides diagnostic information through comparable team diagnostics, graphical representation of areas of strengths and areas of improvements in a team.

win2gether is a strong analytical tool as it will help to understand sales force training needs better. It has the capability to compare data points across geographies which will help senior management devise appropriate intervention strategies. It can be combined with quantitative measures to increase productivity and provide direction to the managers and Sales Representatives.
BSC Win2gether 2.0 Update
- Points to the latest and upgraded win2gether server
- Minor changes in UI/UX
- Fixed 'Forgot Password' issue
- Flexible orientation
More