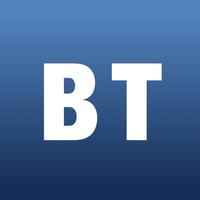 BT's Finest
Free Get
BT's Finest Description
Originally recognised for his flair and temper on the football field, BT now brings us the goods through his quality commentary and roaming around the change room after AFL games.

- Orazio Fantasia
- LIBBA LIBBA LIBBA
- Santa Clause
- Barrel Boy
- Lloyyyeeeed
- Big Boy McEvoy
- That Was Out Of Bounds
- Wellinghaaaaaaaaaaaaaaaaaaammmm
- Centre Square
- The Package
- ParFITT
- Gadget Type Operators
- Sparkle Narkle
- Ben BROWWWWN
- Big Bouncing Machine!

If you're as big a fan of these moments as BT was, this package will be right up your alley!
BT's Finest 1.1.2 Update
LIBBA, OHHHHHHH, LIBBA LIBBA LIBBA LIBBA LIBBA LIBBA LIBBAAAAAA
There are now over 90 BT sound clips! An (excellent) Santa Clause rendition, more ALLOYD's and ORAZIO's, have also been added in this update.
More