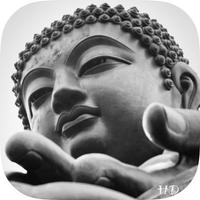 Buddha Gallery Background HD
Free Get
Buddha Gallery Background HD Description
Free amazing Beautiful Buddha Gallery Background HD! This app is a super collection of Buddha photos in HD quality.
Every photo is perfect and awesome!
This application is the best choice, if you like Beautiful!
Features of "Buddha Gallery Background HD" app:
- Lots of perfect Buddha HD Quality! For FREE!
- Application works offline. No need to download image.
- Collection of Beautiful HD Photo is easy to view and easy to set as wallpapers.
- Every photo is awesome!
- Easy to save every Buddha pics to your iPhone and iPad.
- Optimized for all devices.
- You can share Beautiful photos via twitter, e-mail, facebook, twitter, MMS and other ways. Share best Buddha pics in HD Quality to your friends!
- FREE and always will be.
- Easy to use, easy to download.
Just install this perfect "Buddha Gallery Background HD" app on your iPhone or iPad. And enjoy!
I hope you like my app, and I want to keep it free for you.