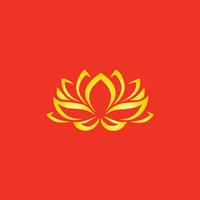 Buddhist Recitation Collection
Free Get
Screenshots for iPhone
More Screenshots for iPad
Buddhist Recitation Collection Description
This app contains a collection of Buddhist Sutras and Mantras chanted by Guan Yin Citta Dharma Door (心灵法门 - XinLingFaMen) Practitioners. Guan Yin Citta Dharma Door belongs to the Mahayana Buddhist Tradition. It encourages people to recite Buddhist scriptures, practise life liberation and make great vows to help more people.

Master Lu is a renowned Buddhist master and Spiritual Leader. As the "World Peace Award (Buddhism)" winner, Master Lu has been dedicating himself to the world peace through Buddhism practice. With over 10 million followers worldwide.

*** Buddhist Sutras and Mantras Collection ***
- Sapta Atitabuddha Karasaniya Dharani (Chi Fo Mieh Tsui Chen Yan)
- Amitabha Pure Land Rebirth Mantra (Pa Yi Chieh Yeh Chang Ken Pen Te Sheng Ching Tu To Lo Ni)
- Jvala Mahaugra Dharani (Hsiao Tsai Chi Hsiang Shen Chou)
- Mantra to Untie Karmic Knots (Chieh Chieh Chou)
- Eighty-eight Buddhas Great Repentance (Li Fo Ta Chan Hui Wen)
- Cundi Dharani (Chun Ti Shen Chou)
- Heart Sutra (Hsin Ching)
- Great Compassion Mantra (Ta Pei Chou)
- Dharani to Purify Karma from Speech (Jing Kou Ye Zhen Yan)
- Dharani to Patch Flaws in Recitation (Bu Que Zhen Yan)

Why Chant?
- To improve quality of life and current living conditions/situations. Chanting does not require a person to spend a single cent. You only need to persist to spend some time on a daily basis in order to achieve family harmony, good relationship, bright and healthy children, successful career, prosperous business, health and longevity of elderly and to disperse calamities and sickness.
- Buddhist mantras are all spoken words of Bodhisattva. Mantras are comprised of our sincere repentance. It also contains Bodhisattva and various gods' blessing and protection. That is why chanting is able to eliminate karmic obstacles of the past and to increase our blessings.
- Enhance wisdom, allow us to appear more pleasant and calmer. Our heart will be more compassionate, accommodating and strong.

Guan Yin Bodhisattva, also known as Avalokiteshvara in Sanskrit, is the Bodhisattva of Great Compassion. She is widely venerated throughout the world. She became Buddha innumerable eons ago, but with her great vows of compassion, she returned to the world to rescue beings in hardship. Over 10 million people around the world including Singapore, Malaysia, China and Australia has benefited immeasurably from this wonder and effective practice.

*** What is "Little House" or 小房子 ***
Little House is used to transfer merits to the spirits and to those deceased. It is equivalent to money and energy in spiritual world. If spirits stay in a persons' body for a long time, it will result in a person's physical illness, has bad temper, experience ill fortune, business or difficulty in learning.

Little House is a compilation of a few mantras & sutras:
- 27 Great Compassion Mantra
- 49 Heart Sutra
- 84 Amitabha Pure Land Rebirth Mantra
- 87 Sapta Atitabuddha Karasaniya Dharani

Little House and other materials can be obtained for free from any Guan Yin Tang near you.
Buddhist Recitation Collection 1.9.1 Update
- Fixed Bugs
- Added "Life Liberation Steps" Section
More