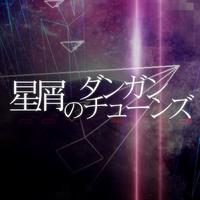 Bullet'nTunes
$1.99
Bullet'nTunes Description
Bullet'n Tunes | Rythm Shooting Game ver1.102

- Please read before you buy -
Recommended Model: iOS8 or later installed
iPhone5 and later models
* You can use as iPhoneApp the iPad.

--------------------------------------
Shoot the sound!
Rhythm shooter
BULLET'N TUNES

[4 songs Pick four songs MIX !!]
When you start the game will be displayed tune selection screen.
Determine the song you want to play in the selection & Jackets center tap a song by tapping the left and right!
Automatically game will start as determined four songs.
Enjoy the combination of their favorite songs in the DJ sense!


[Tap to match the song! Easy operability]
Enemy aircraft "Sound enemy" will have assault from the screen on when you start the game.
The ambush "Sound enemy",
 The center of the screen in red flashing "SHOOT RANGE" tap the screen in the vicinity!
Then shoot down enemy aircraft "Dungan Laser" of auto-aim is fired!
Location where you want to tap anywhere on the screen OK!
To the tune of rhythm, one after another tap! Let's shot down in the barrage "Sound enemy"!



Add music and game mode by the Update
"Dungan Tunes of stardust" is a game App outright buying of free update.
Delivery and additional songs in a future update, we plan to enrich the other game mode.


* IOS Control Center is
If you set to disable access in the App
Can you without any trouble playing in control.

* If you during play, unexpected processing fall and has occurred,
It may cause a shift in the timing of the "Sound enemy"
Yes you. please note that.
Bullet'nTunes 1.102 Update
Currently on iOS 11, progress of the game and music may deviate greatly and the game may progress.
Please enjoy with models with iOS 10 or earlier OS installed.
1 tune added.
proof | saezuri touge
More