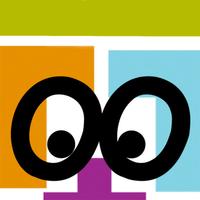 Bumfoozle
Not Available
Removed
from the App Store
Bumfoozle Description
Keep your brain young! Research has shown that exercising your brain is as important as exercising your body. Stay young and keep your memory sharp by challenging and stimulating your brain.

Bumfoozle is an engaging puzzle consisting of twelve uniquely shaped pieces and a variety of puzzle board sizes that you can place them in. There are ten levels, getting progressively harder. After finding a specific number of solutions at each level, you earn the privilege of going on to the next higher level. There are over two thousand solutions for level ten.

Compete with others by having your scores reported in Apple's Game Center™

If you are impatient, and want to immediately start working at the harder levels, you may purchase the "Impatient Bumfoozler Cure" within the app itself.

-- Quotes --

"I like it because it makes me think." - 6 year old Liam

"I like the dancing guy when I find a solution." - 11 year old Savannah

"This Bumfoozle upgrade is awesome! I LOVE the stage/curtains [for the bum guy] when a level is complete. Nathan plays it every chance he gets" - Melody (mother of young boys)

"I play it to keep my mind sharp. I read that exercising the mind is important for older adults" - retired man

"I love Angry Birds, and now I have an alternative to play with my grandchildren." - Pastor

"Researchers say keeping our brains active can delay the onset of Alzheimer's." - Sebastien Bozon / AFP

"Brain training is the concept that exercising the brain helps keep it fit, in a similar way to going to the gym helps to keep your body fit," explains Dr Gareth Moore, a specialist in artificial intelligence and the author of more than 20 books on brain training. "The central principle of brain training is that cognitive exercises not only help improve your ability at the task you're doing, but also improve your overall mental fitness. This can help counter a natural decline in brain function that comes with ageing." Moore suggests we play puzzles and games, travel to new places and try to do something new every so often.
Bumfoozle 1.1.0 Update
Bumfoozle has several new features:
For the impatient Bumfoozler, you may purchase the ability to go directly to any level. Bumfoozle is still free, and you can earn your way to level 10, but if you want to go directly to level 10 without spending the time to pass each level, you may tap the "more features" button and purchase "The Impatient Bumfoozler Cure"
Would you prefer to get rid of the popup-ads? You may purchase "No more popup-ads" and they will go away.
Want to compete with others, this version supports Apple's Game Center™. You may now associate a player with the Game Center and her achievements and score will be reported to the Game Center.
Ok, it's a pain to remember to rate Bumfoozle, so we've made it possible for you to rate it from within Bumfoozle. We will nag you until you do, or you can tell us to take a hike and not nag you again.
You can register your email. This will allow us to send you notifications of features and such. Don't worry, we don't like spam any more than you do, so we won't spam you, and we won't sell your email address to anyone. Of course, we will honor every request to opt out of further email.
Bugs! You mean Bumfoozle has bugs? Try as we might, a few crept in the last release. We think we've disposed of them in a humane manner without the use of any noxious chemicals. No trees were killed, but billions of electrons were disrupted in this process.
More