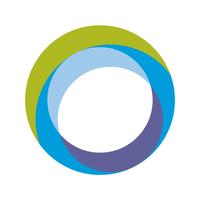 Bunchrides
Free Get
Bunchrides Description
Bunchrides is a social media app for all cyclists which makes it easy to hook up with people online and go for a ride together. 
 
Bunchrides is the perfect way to organise a group ride. Use our ride chat to organise rides, invite friends, post updates and chat with other riders. 
 
JOIN THE TEAM AND GROUP CHAT
Organise your team, group or ride.
Stay up to date with live posts from riders, teams and rides.
View the latest events
Inform riders with last minute plans or changes
View who's riding, running late or the latest banter
Easily search for specific rider comments
 
SEND A PRIVATE MESSAGE
Send and receive private messages
Instant updates from your followers and friends 
 
CHECK OUT OTHER RIDER'S
View other rider's activities, ride chat, rides, teams, rider level, community, stats, awards, achievements and favourites.
 
QUICK ACCESS TO FAVOURITES
Access rides and teams from your favourite list
 
FIND A GROUP RIDE
Search for regular rides at your level
Refine your search results (by location, time, level, distance and more)
View the ride summary (route, time, meeting point, level, distance, speed)
View the ride details (Rides, riders, results, teams and awards)
GPS tracking to analyse your activity and group ride stats
Advanced results (heart rate, power, cadence, climb rate) 
Compare your PBs (Personal Best) with your rides and against others
 
CREATE YOUR OWN GROUP RIDE
Record your group ride
Collect heart rate, speed, power and cadence data from ANT+ (with dongle accessory)
Allocate your ride data to our website to create the ride 
Invite friends and like minded people to join your ride
 
JOIN A TEAM OR CREATE YOUR OWN
Create your own group or team on the website
Organise to meet up on Team Chat and ride together
Track your team rides and riders 
Find a team at your level to join
View the rides, riders, results and awards
Don't miss out on any team banter ...continue on the Team Chat
 
PERFECT FOR ALL TYPES OF GROUPS AND RIDER LEVELS
From passionate A-Grade cyclists, colleagues riding to work together or a bunch of urban rangers organising a breezy ride on a Saturday afternoon. Men, women, kids riding to school, families on a weekend outing.
 
NOTE: A friendly reminder to turn your GPS off after a ride. Continued use of GPS can drain your battery.
 
Don't forget that having your GPS running can drain your battery, so Be sure to visit us at www.bunchrides.com for the full experience.
Bunchrides 1.4 Update
Functionality improvements and bug fixes
Speed improvements in map loading on group ride pages
More