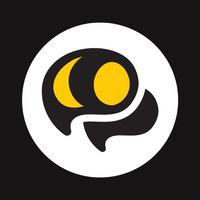 Buzz - Movies & Events
Free Get
Buzz - Movies & Events Description
Buzz – Experience something new!
App Summary:
Discover upcoming local events and activities in your city, find events by category and browse trending events happening every day. Find events your friends are attending and follow them to stay updated on their activities. Get personalized event recommendations and share them with your network. Follow organizers and venues to get notified about their upcoming events.
Everyday find things you love to do that happens around you and easily plan your weekend – local events, concerts, parties, nightlife, arts, culinary events, festivals, sports business seminars and more.
Buzz is the only app you need to find what's happening near you - anytime, anywhere!
With Buzz you can:
Easily discover upcoming events and activities near you.
Get a personalized list of events recommended for you, based on your interests.
View the full details of events and activities, including maps and directions.
Checking in to events is easy, just flash your phone and you're in, no printer necessary.
Find local events and activities near you directly on the Buzz map.
Personalize your search by type, location, time and popularity.
Share events with friends and family on Facebook, Twitter, WhatsApp and more.
Buy tickets in a flash, with only two taps. You can also RSVP and sign-up directly to guest lists.
Store your credit or debit cards safely in your Buzz Wallet for faster purchasing.
Found something awesome for later? Save it to your Wish List.
Message friends or event organizers though the app and stay in the know.
Send extra tickets to your friends' phones in a tap.

So what are you waiting for? Come join thousands of happy people who are experiencing new things every day. It is your perfect guide to sail through the week and plan your weekend.
Download the free app & get started today!
About Buzz:
Buzz is an innovative online ticket selling platform with a focus on creating an engaging experience for both for event organizers and their attendees.
Organizing an event? Create an event on Buzz and start selling tickets for free!
If you have any feedback, we'd love to hear from you. Just drop us an email at feedback@buzz.tt.
Buzz - Movies & Events 1.2 Update
WHAT'S NEW
Buzz Movies are here! Now you can view details, watch trailers and get movie schedules for all the latest movies in local cinemas:
•View movie details and watch trailers straight from the app
•Add movies to your Watchlist or Watched List
•Rate and review movies
•Share schedules with friends
•Various minor bug fixes and improvements
Find the latest movies showing in local cinemas
View all the movie details and watch trailers
Get accurate movie schedules from local cinemas
More