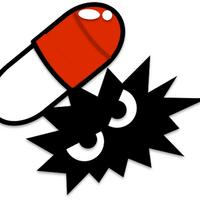 Bye Bye Bacteria
Free Get
Bye Bye Bacteria Description
Let's tilt your iPhone, finally aim to hit the all capsule to Bacteria.


- This game is intended that it defeat the bacteria.

- To defeat the bacteria, you can hit the capsule to bacteria.

- The capsule will be able to move by tilting your iPhone.

- If you touch the icon in the lower-right corner of the screen, you can stop the game.


Come on, let's tilt the iPhone with the aim of clear all stages.
Bye Bye Bacteria 1.1 Update
Some function repair.
More