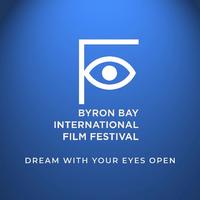 Byron Bay Film Festival
Not Available
Removed
from the App Store
Byron Bay Film Festival Description
The official 2018 app for the Byron Bay Film Festival allows you to explore, connect and streamline your Festival experience.

The BBFF 2018 app lets you:

Explore the Festival program:
- Browse the program by name, date, venue
- Browse 'What's On Next' at the Festival

Buy and download tickets:
- Go paperless: your tickets can be scanned directly from the screen
- Buy tickets securely with your credit card anywhere, anytime
- Buy passes and redeem sessions immediately

Schedule your attendance and share with friends:
- Create a shortlist of events through your Wishlist
- Share events with friends through email, Twitter and Facebook
- Want to be part of the conversation? Include #BBFF18 in your tweets

Left your printed tickets at home?
The app stores all your ticket barcodes on your device regardless of how you purchased (web, phone or in- person). Door staff can scan your ticket right from your device's screen.

About the Festival:
The Byron Bay International Film Festival fuses artistry, education and innovation to enhance our worldview and collective social dialogue through the power and storytelling of film. Full of Parties, Panels and Premieres - BBFF provides attendees with the opportunity to see brilliant films never before seen by audiences, in Australia &/or in our region. Our program is comprised of feature films, documentaries, animation and short films, we support and celebrate local and international cinema. A highlight of our program is the delivery of some of the world's innovative and artistic Virtual Reality Experiences.

DREAM WITH YOUR EYES OPEN AT BBFF2018

About the developers:
Ferve Tickets are proud to support this year's BBFF program.
Whether you're buying tickets online or at the box office, knowing where to be for the next show, or having your tickets and passes when you need them, we're with you the whole way.
Byron Bay Film Festival 8.5 Update
Updated for the 2018 festival!
More