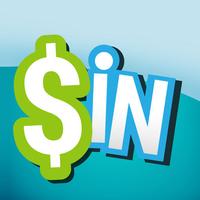 CA$HIN
Not Available
Removed
from the App Store
CA$HIN Description
CA$HIN is a new service in Lebanon that allows a subscriber to charge an extra fee on incoming calls.

Introducing CA$HIN, the revolutionary Telco service that offers you a new way to make money out of your phone.
This new service will allow you to make revenue out of each phone call you receive in return for your consultancy, service, or any creative entrepreneurial idea you can think of and which can be beneficial to your caller. With CASHIN money comes easy and in the most convenient and flexible ways. The only limitation is your imagination.

CA$HIN is convenient
With CA$HIN all you need is your mobile phone, your expertise and an inquisitive caller.

CA$HIN is easy
Once you define your area of expertise and are ready to promote your knowhow, subscribe to the service by registering on the APP, website, or by calling 1010.
• Control your calls through an APP, available both on the Apple store and on Google Play, a website, and an SMS menu or by speaking to an operator by calling 1010.
In doing so, you could Suspend and resume the service at any time and date of your subscription period.
• Inform your callers of the amount of money they must pay to get through to you, with an announcement before your phone starts ringing?

CA$HIN is flexible
• Set a default tariff ($0.05/$0.1/$0.2/$0.5/$1/$2/$3/$4/$5/$10) or a time-based tariff upon your convenience.
Numbers can be added to lists created by you and will be charged the tariff of your choice.
(Time-based tariff is placing a tariff between different hours of the day, i.e. 4pm-7pm for $1 / 8pm-10pm for $2)
• Create a whitelist with an unlimited number of people who can call you without being charged.
• Create a blacklist to block the numbers you wish to stop calling you.
With CA$HIN, your money is guaranteed
• Receive daily notifications informing you of the monetary sum accumulated from your received calls.
• You may check the current monthly balance as well as the cumulative balance. You may also verify your call history as well as all previous transactions.
• Obtain the money in cash or have it transferred to your bank account.
For more information or to subscribe you may register on this web site or dial 1010 from your mobile phone.


Subscribers can operate the service through these different channels:
- Our Call Center by calling 1010
- This Mobile Application
- Web/Mobile Web on http://www.cashin.mobi
- SMS menu on 1010

For more info please call our call center on 1010 or check our web site on http://www.cashin.mobi

This service is currently operational in Lebanon on Alfa and Touch networks.
CA$HIN 2.6 Update
- introducing a new group
- minor fixes and updates
More
More Information
Language:

English

Japanese

More