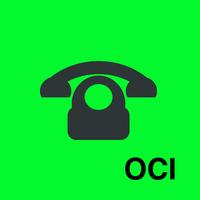 Call Control for BroadWorks
$9.99
Call Control for BroadWorks Description
NOTE: This app uses OCI/CAP and is not compatible with R22 - for the XSI based version of Call Control for BroadWorks, please check https://itunes.com/apps/nomadiccircleltd/callcontrolforbroadworksxsi
--
Call Control for BroadWorks allows you to originate calls from your iPhone through your BroadWorks powered desk phone and enables easy control of Remote Office, BroadWorks Anywhere, DND and Call Forwarding settings while on the move.

IMPORTANT: To use Call Control for BroadWorks an account with a BroadWorks powered service provider is required and the account must include the following services
- BroadWorks Anywhere
- Remote Office
- CommPilot Express
- Simultaneous Ring Personal
- Calling Line ID Delivery Blocking
- Do Not Disturb
- Call Forwarding - Always
- Call Forwarding - No Answer
- Call Forwarding - Not Reachable
- Call Forwarding - Busy
- Basic Call Logs
- Call Center
- BroadWorks Mobility
- Voice Messaging
- Client Call Control*

in order to benefit fully from this app.

Call Center support is limited to setting the ACD state and join/unjoin of Call Centers you are a member of (if the admin allows so).

* Without "Client Call Control" call initiation is not possible.

Call Control has been tested with various service providers, including

-Alteva Communications (US)
-Bek Communications (US)
-BluIP (US)
-Evolve IP (US)
-Facilicom (DK)
-IPitimi (US)
-LightEdge Solutions, Inc. (US)
-masteraccess.com (US)
-Momentum Telecom, Inc (US)
-Mtel B.V. (NL)
-Next Telecom (AU)
-Nextiva (US)
-P. A. Dominguez, Inc. (US)
-PingTone Communications (US)
-QSC AG (DE)
-RoutIT B.V. (NL)
-Shift Networks (CA)
-SimpleSignal (US)
-Swisscom (CH)
-T-Mobile Netherlands (NL)
-TDC (DK)
-TDS Telecom (US)
-TelePacific Communications (US)
-TelNet Worldwide, Inc. (US)
-Telovations (US)
-Telstra (AU)
-Tierzero (US)
-Transbeam, Inc (US)
-v2tel (DK)
-Vodafone (NL)
-VoIPZone Enterprise (US)

and will work with BroadWorks R13 through R21

The app will connect to TCP port 2208 on the specified hostname (or TCP 2209 if "Use SSL" is set to ON).

Please report any issues to support@nomadiccircle.com - suggestions for enhancements are also very welcome....
Call Control for BroadWorks 1.75 Update
- Fixed keypad for iPhone X S/R
More
More Information
Language:

Dutch

English

More