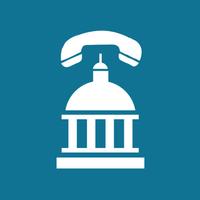 Call My Government Rep
Free Get
Call My Government Rep Description
Have you ever wanted to let your voice be heard but weren't sure how to contact your local rep? Call You Rep helps you solve this problem.

Simply enter your zip code or use the "use my location" feature in the app to display your local reps, their party, and then simple tap to call.
Call My Government Rep 1.1 Update
Made it so the app requests your location only while you use it, no need for that background location mumbo jumbo. You don't believe that cold fusion mumbo jumbo do ya?
If you can name that movie send an email to parkerplannercomments@gmail.com and I'll be, like, so impressed.
More