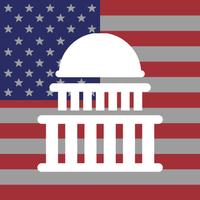 Call Your Reps
Free Get
Call Your Reps Description
We get it. Making phone calls is the worst. But while posting political rants on social media might feel good, it is highly ineffective when it comes to making real change.

You know you SHOULD call your elected officials to voice your opinion on important political measures, but that involves lots of searching online to find the names and then the contact information.

Call Your Reps makes it fast and easy to quickly find the names of your elected officials at the state and federal level, and then call them with the push of a button. The app uses your location to automatically detect every legislator that represents you, and enables you to seamlessly call and voice your concerns over proposed bills, current issues, and other political matters that you feel strongly about.

Instead of flooding your officials' Twitter feeds, Facebook timelines, and email inboxes with messages, it's time to pick up the phone and CALL them. A phone call is more difficult to ignore than digital messages.

The time for armchair activism is over -- with Call Your Reps, you now have the power to take immediate action.
Call Your Reps 2.0.2 Update
Dark mode support for all those late night calls to your representatives.
More