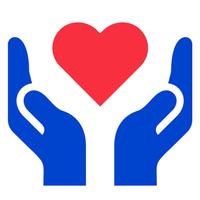 CallMedico
Free Get
CallMedico Description
Call Medico is the trusted and familiar home where they know they'll find a healing touch. It connects them with everything they need to take good care of themselves and their family - assessing health issues, finding the right doctor, booking diagnostic tests, obtaining medicines, storing health records or learning new ways to live healthier.

Book doctor appointment for free
Booking doctor appointments is the easiest on Practo. Just select your location, choose a doctor and done! You can also read genuine feedback from patients before booking your appointment.

Consult online with a doctor
Consult a doctor online for medical advice on Practo app.Solve your medical problems quick & easy with online consultation. Chat with a doctor instantly in a private consultation or ask free health questions to doctors, anywhere in India. Get assured responses 24*7 to all your medical questions from 5000+ verified doctors online.Get expert advice, health tips for all your health concerns. Getting a doctor's advice has never been easier and more accessible.

Order medicines online
Order medicines online on Practo's online pharmacy store & get them home delivered across 50+ cities in India. Shop for medicines and other health products online on Practo app. Unlike a regular medical store, Practo is powered by intelligent systems that remembers every medicine you buy online and makes sure your medicines are always available whenever you need them.

Set medicine reminders
We'll remind you when to take your medicines, drink water or take a break from work! Medicine reminders are also set automatically if a doctor shares a digital prescription with you.

Book Lab Tests Online
Finding the best diagnostic labs near you is now easy. Find the nearest labs along with details like lab timings, reviews, address, contact details and cost of all tests available at the lab. You can even conveniently book tests & scans of your choice online and receive e-reports by email.
CallMedico 1.3 Update
Login with Facebook
Login with Gmail
change password
Favourite Feature
More