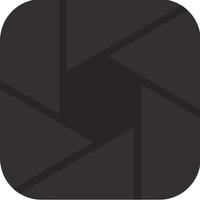 cam/cam - Gesture based camera for quick photos and videos
Not Available
Removed
from the App Store
cam/cam - Gesture based camera for quick photos and videos Description
Simple camera app to take pictures and video. No filters, stickers or buttons. Just the way the world was meant to be seen!

* Tap anywhere on the screen to take a photo!

* Hold screen to take video. Release to stop video.
* Double tap screen to change camera (front / back).
* Triple tap screen to toggle flash.
* Hold and swipe/drag finger forward to zoom in or backwards to zoom out.

* Hold phone against your body and it will start recording a video. When you remove it it will stop and save that video!



Saves to your camera roll.
Works in portrait and landscape mode!
cam/cam - Gesture based camera for quick photos and videos 1.6.0 Update
* Record videos using a functionality like the 'BEME' app. So if you hold the video against your chest it will start recording and when you remove it it will stop. Will add a sound/indication later.
* Fixed some bugs and an issue where videos were being saved locally as well as to the camera roll. If you notice Camcam is taking up a lot of space - this is the reason. Remove it and re install it!
More